WELCOME TO THE SAINT PIERRE MILL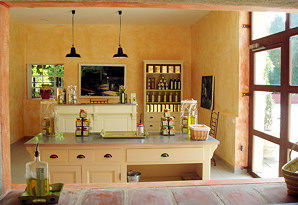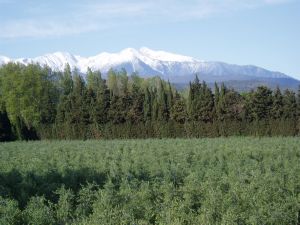 Located in the heart of Roussillon, 15 km away from Perpignan, the Saint Pierre Mill is established in the middle of an olive grove that counts nearly 30 000 trees. Our commitments in ORGANIC AGRICULTURE, as well as our choice to work only with our own olives, are a perfect traceability guarantee for our customers.
Our olive oil, many times rewarded at the general agriculture competition of Paris (2006,2008, 2009 and 2010), is sweet and fruity.Indeed, the harvesting is done very early, from the middle of October, in order to catch the best flavours : in return the yields are very low :10 kg are needed to make 1L of oil.
Our Alfa Laval high-tech mill was installed in 2007. Inoxidizable steel tanks are all provided with nitrogen gas in order to avoid oxidation.
All the production steps, from olive tree planting to the bottle-filling are done in our MAS SAINT PIERRE property.